Snow Socks
Snow socks have been a viable tyre chain alternative for a number of years. Tyre socks have a great advantage in comparison to regular snow chains, for example that it is easier and quicker to mount the tyre. In addition, car socks have been developed for modern cars, and these do not disturb the operation of safety systems such as ABS and ESP, and they also offer better protection for the alloy wheels. Within our assortment, we offer some of the highest quality tyre snow socks for cars on the market, featuring Michelin snow socks, a highly popular brand with their snow sock series Michelin Easy Grip Evolution. Snow socks are also lighter and therefore take up less space. Have a look at our selection of snow socks for cars, available here at Snowchainstore!
There are no products matching the selection.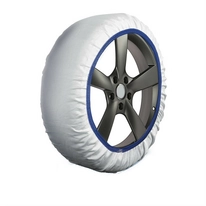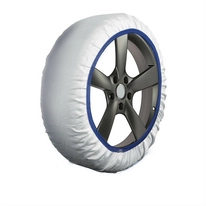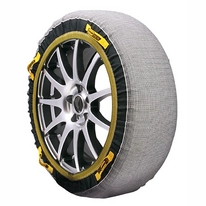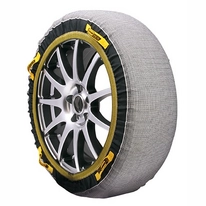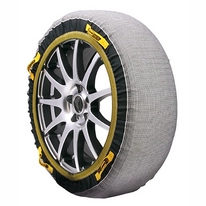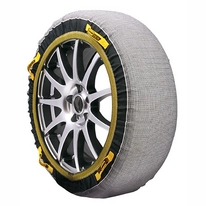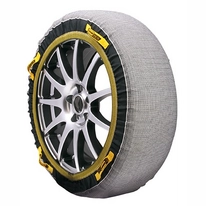 Michelin Easy Grip Evolution 18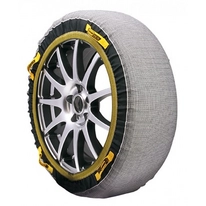 Michelin Easy Grip Evolution 9
Snow Socks For Cars
Despite the fact that snow socks are a lot more user-friendly, they also have some drawbacks in comparison to snow chains. They are less wear-resistant and offer less grip than snow chains. Therefore, in various countries snow socks are not allowed as a replacement for the snow chain. Therefore, be sure to check the rules and regulations for your winter sports or winter holiday destination before purchasing. We advise you to only use snow socks in France or in the Netherlands.