Advice & Legislation
Advice & Legislation
Country legislation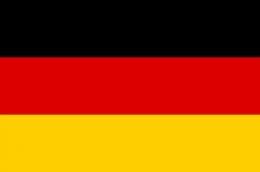 Germany
In Germany, snow chains are mandatory in certain areas and this is indicated by a blue sign. The maximum speed with snow chains is 30 mph. Furthermore, it is required to have winter tyres on your vehicle and have plenty of washer fluid.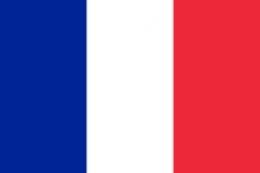 France
In France, snow chains may only be used when there is snow on the road. On many roads, it is mandatory to use snow chains in snowy conditions. Also, winter tyres are compulsory in wintery conditions.
Austria
In Austria, snow chains may only be used when necessary, in order to reduce road damage. When they are required, drivers will be notified via the familiar blue sign. The recommended speed with snow chains is 40 mph. Also, winter tyres are mandatory in winter conditions.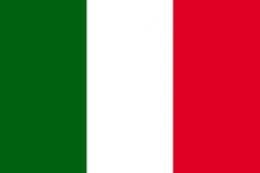 Italy
From October 15th to April 15th, in the Aosta Valley, on the Brenner autobahn A22, it is compulsory to have snow chains on your vehicle. In other parts of Italy, it is not generally required, but may be the case for certain reasons. In these instances, you will be indicated by traffic signs.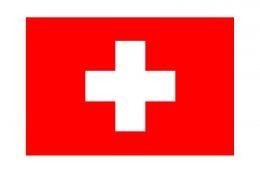 Switzerland
In Switzerland, the same principle applies as in Austria; when the state of the road calls for snow chains, then they are required. Again, this is indicated with a traffic sign. The maximum speed is 50 mph. In the St. Gotthard and San Bernardino Tunnel, as well as in the Seelisberg, the use of snow chains is prohibited.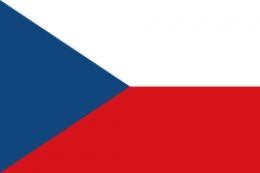 Czech Republic
During the winter months, the use of snow chains on your vehicle is compulsory only when there is snow on the road. In addition, from November 1st to March 31st, you are obligated to use winter tyres. They must be equipped with the M + S marking and have a minimum tread depth of 4mm.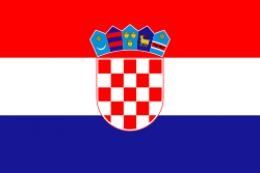 Croatia
In Croatia, the presence of snow chains on your car is compulsory. The use of snow chains is required when there is at least 5cm of snow on the ground. There is also a requirement to have a snow shovel in the car during winter conditions.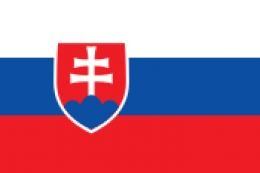 Slovakia
In Slovakia, the use of snow chains is only permitted when the road is covered with snow or ice. The road surface must not be damaged by the unnecessary use of snow chains.
Which snow chains should I choose?
Check your tyre size
The choice of a particular snow chain depends on three factors regarding the tyre size: the width of the band, height / width ratio, and the inch size / rim diameter. Additionally, there are specific exceptions such as a narrow wheel clearance or a heavy vehicle that will affect the suitability of a certain type of snow chain for your car.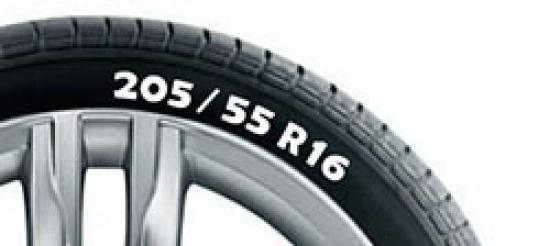 What is the purpose of snow chains?
Winter tyres provide better grip in cold and slippery conditions. However, when you are driving up or downhill, the soft rubber of the tyre is not enough to keep a grip on the snow. Snow chains should only be used when it is really necessary or indicated. At the top of this page is a list of winter sports destinations and their snow chain and / or snow tyre requirements.
When do I use snow chains?
You use snow chains only in areas where it is permitted and where you find that it may be necessary for safety. This assessment is important when there is a risk of a collision. The police and your insurer will assess whether you could have avoided an incident with snow chains. This will determine if you will be declared liable. Additionally, you must use snow chains in areas where a blue sign (see photo above) is located. This sign warns that snow chains are required.
What are the differences?
There are many differences when purchasing snow chains. The differences are often small, but can have a significant impact on the suitability for your vehicle. Cheaper snow chains do not often fit well on the wheel of many modern cars and it takes more effort to install the chain on the tyre. A higher price snow chain brings many more advantages than just the better quality. They may also include a self-tensioning system, or be easier to install and uninstall.
Why should I only choose expensive snow chains?
As already described above, the inexpensive snow chains are not suitable for the smaller wheel arches of modern cars. These narrow wheel arches are more secure than older cars, and include bigger brakes, more sophisticated suspension, and wider tyres. Cars with powerful engines logically need a stronger snow chain, which will cost a bit extra.
What is an external chain?
This means that the tread has no chain on the inside of the wheel, but only on the outside. This type of tyre chain is suitable for vehicles with tight wheel wells with little space in the rear wheel arch. Some manufacturers warn against the use of standard chains, as some vehicles require more specific types of snow chains. Examples include Maggi TRAK and the Thule K-Summit. An additional advantage of these chains is the extremely fast installation.
How many chains do I need?
Snow chains are supplied in pairs and must be assembled on the driving axle. In most vehicles this concerns the front wheels, but some German automobile brands with lots of power have a rear wheel drive. In some cases, there are vehicles that are powered by all four wheels. In this situation, when driving uphill, the rear wheels must be reinforced with snow chains, and when going downhill, the chains must be used on the front wheels.
Will they damage my rims?
Alloy wheels can unfortunately be damaged by snow chains. However, the more expensive, high quality snow chains are often equipped with rim clips in order to protect the wheel rim. Hubcaps are also more susceptible to damage, therefore we advise to remove them from the wheels when driving in icy or snowy locations.
Is driving with snow chains uncomfortable?
Unfortunately, driving with snow chains will affect your comfort. Some manufacturers recommend a maximum speed of 30 mph for cars equipped with snow chains. In most countries, however, it is allowed to drive up to a speed of 40mph with snow chains. If you opt for thinner snow chains, then the driving experience will be less affected by the chains. Cross chains are also quieter than chains that are perpendicular to the direction of the wheel.
Liability of driving without snow chains
If you choose not to use snow chains and you are involved in an accident, you can receive substantial fines. Many insurers will not pay out if a vehicle is not winter-ready at the time of the accident. Additionally, the risk of injury can increase drastically if you choose to drive without snow chains.
Which snow chains do we recommend?
Regular Passenger Vehicles
For normal vehicles, the RUD Hybrid or the Thule K-Summit chains are very convenient to use and easy to assemble. Additionally, these chains are self tensioning, which means you only need to attach the chains once. Furthermore, the K-Summit chains are suitable for cars with a smaller wheel well.
Tread Chain
Whether your car has a tighter wheel well must be considered when browsing snow chains. There are several options for this, including the Maggi Trak, the RUD Centrax, and the Thule K-Summit chains because of their high quality and relatively simple installation.
Heavy Vehicles
For heavy vehicles up to 3500kg like SUVs, vans and campers, you will require snow chains that are able to absorb this larger weight. Therefore, the Thule XG-12 Pro model is one of the best sets of snow chains available for heavy vehicles, but the Pewag Servo is a cheaper alternative.
Some of our top brands



Pewag is the absolute top brand when it comes to snow chains. The company has been around for more than 200 years and has all the experience needed to put high-quality products on the market. Pewag is currently the global market leader, and for good reason. The originally Australian brand only delivers the highest quality snow chains and these are available in different variants. Due to the large selection, there is a suitable snow chain for almost every type of car. In addition to the large selection of snow chains, Pewag also has mounting gloves in its range, so that you always keep clean and warm. Quickly view the range on Snowchainstore now!



Husky is the best alternative if you are looking for a relatively cheap snow chain. Husky offers decent quality at a considerably lower price than its competitors. You do not have to worry about the quality of the snow chains, as they are all TÜV / GS tested and meet the O-Norm V5117. Even if you don't expect to use the snow chain, but only need it for foreign regulations, Husky is the perfect solution. With Husky, you know for sure that you haven't spent too much, but that you still have a good snow chain to hand. The snow chains come in different variants, so there is an option for almost all cars.
Extra snow chain advice
Advice on choosing the best chains
There is often a lot more to choose from when selecting the right snow chains than you initially think. Moreover, there are dozens of types, sizes, and models of snow chains. To help you choose the right snow chains for your car, we have created an advice page where you can find out step by step which snow chains best suit your car. You can read all about choosing suitable snow chains here!
Advice on assembling your snow chains
It might look very simple in video clips, but it is easier said than done to mount snow chains on your tyres. There are a number of things that you should certainly take into account beforehand so that you do not encounter any unwelcome surprises along the way. On this page, you can read exactly what to think about when assembling your snow chains. Useful tips & tricks guaranteed!
Bestselling models