Grip Tex
Grip Tex is a trademark from the textile specialist Joubert in France. For their textile chains, Joubert makes use of its decades of experience in textiles. The Grip Tex is stretchy and fits very easily on to the wheel. A Grip Tex snow chain is fast, reliable, safe, well-priced and the alloys will not scratch. Grip Tex snow chains are ÖNORM v5121 certified and suitable for most of Europe, including Germany, France, Austria and Italy. Grip Tex offers amazing snow chain alternatives at an affordable price with their range of tyre snow socks.
There are no products matching the selection.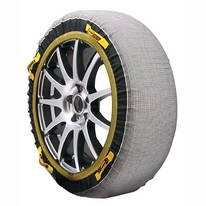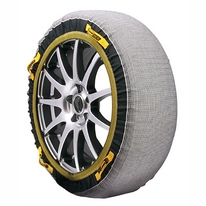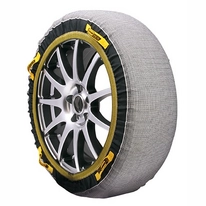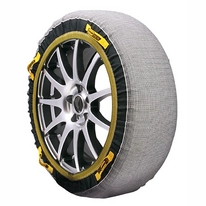 Grip Tex Snow Socks
Grip Tex is made by Joubert, a textile specialist from Ambert near Lyon, France. Joubert has been active since 1928 and started with ropes and cords. From 1948 the company grew and developed into bungee cords. They now produce tension belts and nets. Joubert started producing textile snow chains in 2010 and also works for Michelin. If you are looking for snow chain alternatives, then Grip Tex snow socks offers you a quality product at an affordable price.