Snow Chain Pewag RSM 68 Servomatik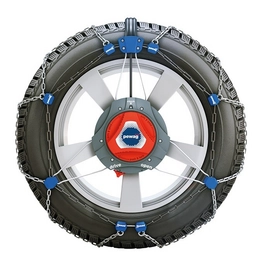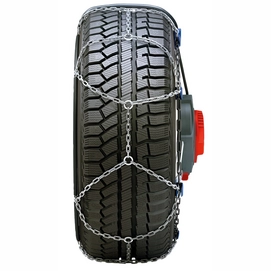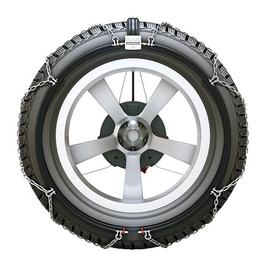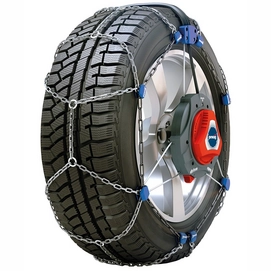 Snow Chain Pewag RSM 68 Servomatik
Available in 10 versions:
Add to wishlist
isApplePayment = value" @toggle-spinner="() => spinning = !spinning" @update-shipping="updateShipping()" :special-price="specialPrice" :normal-price="normalPrice" :product-name="productName" >
Mail me when this product is available again
Our service
Free shipping as of £200.00
Fast delivery
2 year warranty
Available in 10 versions
Available in 10 versions:
Item description
The Pewag RSM Servomatik is an innovative snow chain. The chain is equipped with a bracket system at the rear, making mounting on rear wheel driven vehicles, and especially cars with tight wheel arches, very easy. The snow chain is very easy and quick to assemble, thanks to the automatic tensioning system. This system is equipped with a display that shows when the chain is fully tensioned. Thanks to the brace system, the chain has no fastening elements or hooks, and in addition is fitted with rim protection. The snow chain has a thickness of 9 mm and has optimum traction thanks to the Innovator Starwave technology. The snow chain is therefore very safe and has the ÖNORM quality certification.
Tyre size
185/70-15
195/55-16
195/70-14
205/40-18
205/45-17
205/50-16
205/55-15
205/65-14
205/70-13
215/40-17
215/50-15
225/45-16
Pewag produces various kinds of chains for different sectors. Pewag produced the first ever snow chain and today is one of the largest players in the field of snow chains. All products by Pewag are made exclusively from high quality materials and extensively tested in different areas. Because of this, Pewag's snow chains have reached the highest level of safety and performance in all conditions. Besides the high quality snow chains, Pewag is known for ease of use and great value for money.
Specifications
EAN

9006350501311

Snow Chain (set of 2)

Brand

Pewag

Model

RSM Servomatik

Inside clearance

up to 9 mm

1 step for assembly

Easy assembly in a few minutes

For front and rear wheel drive

Equipped with rim protection

ÖNORM V 5117 certified

No fastening hooks

Suitable for cars with a tight wheel well
Reviews
There are no reviews on this product