Pewag
The brand Pewag is one of the oldest chain manufacturers in the world with a history that began in the 15th century. Over the years, a lot has been learnt and a lot of experience has been gained. The long history has ensured that today Pewag is one of the best brands in the field of snow chains for cars and other vehicles. Ever since the very beginning, quality has been of utmost importance to Pewag. To ensure that the products meet the expected quality, all products are tested first before going on sale. By continuously testing and innovating new products, Pewag continue to set higher standards in quality. This has resulted in an assortment of many high quality models to their name. Models such as the Pewag Servo series, Pewag Brenta snow chains for 4x4s, Pewag SNOX snow chains for SUVs, and much more.
There are no products matching the selection.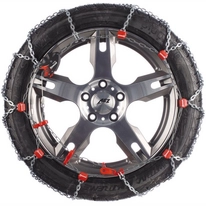 Snow Chain Pewag RS9 77 Servo 9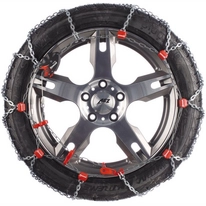 Snow Chains Pewag RS9 80 Servo 9
Pewag Snow Chains
In the selection above you can find all the snow chains we offer from the Pewag brand. This brand has been on the Benulux market since 1975, however it has a much longer history. In the 15th century, Pewag began as a blacksmith and has evolved over the years to become the global market leader in the field of snow chains. The experience plays a major role in the quality Pewag delivers today. The brand continues to innovate so that they can offer the best snow chains for a competitive price.